Mar 05, 2018
GoldVu's Interview by Radio Sputnik about Venezuela's Petro Cryptocurrency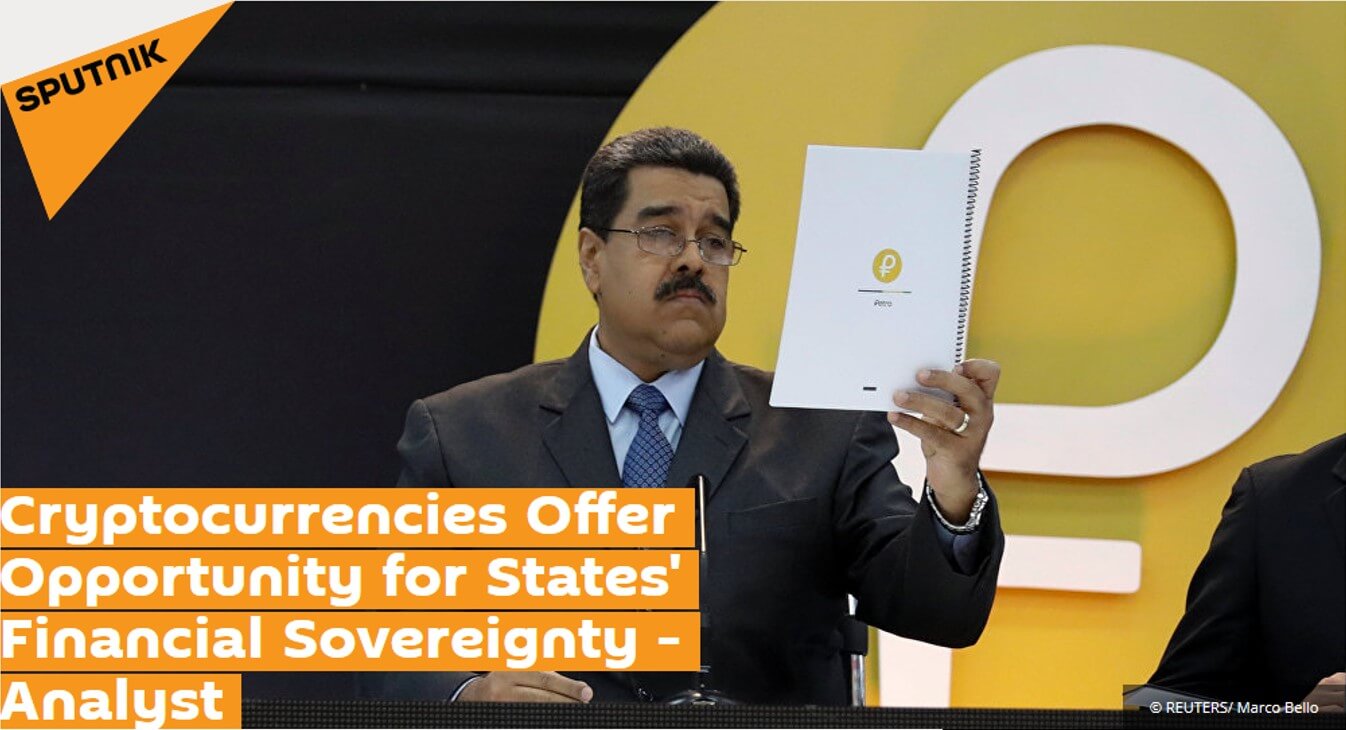 GoldVu is steadily progressing with introducing to you various gold and silver backed digital currencies that will bring about an enormous change to the current cryptocurrency market.
These markets are in much need of stability, security and a regulated product that is acceptable to financial institutions to use.
Sputnik Radio have over 100 million listeners and I have been interviewed live by Sputnik several times about this area and we are pleased to share with you my most recent interview with them.
In this latest interview, we discussed Venezuela's Petro Cryptocurrency and how, if correctly introduced, asset backed digital currencies is a way to help support the financial sovereignty of countries going forward (not that I believe it will work out for Venezuela as hoped).
This is the link to the Sputnik Article and Podcast, I hope you enjoy it.
Yours faithfully,
Managing Director of GoldVu
Continue reading "GoldVu's Interview by Radio Sputnik about Venezuela's Petro Cryptocurrency"