Jul 31, 2020
Bullish Future for Gold and Silver Prices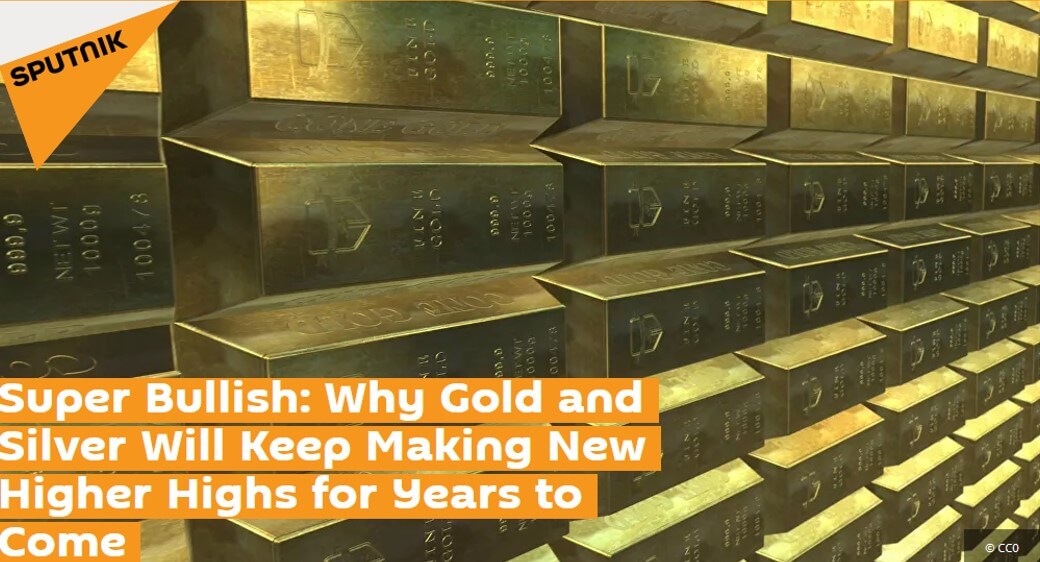 Once again, GoldVu appears on Sputnik News after they reached out to me to discuss the future of gold and silver prices.
Gold and silver have now, without a shadow of a doubt, entered a secular bull market that will continue beyond the next decade.
Holders of physical precious metals will continue to enjoy a healthy increase in the value of their holdings, whilst other more commonly invested assets to-date, will face uncertainty and reduced financial importance.
Please follow the following link to the Sputnik article.
Yours faithfully,
Managing Director of GoldVu
Continue reading "Bullish Future for Gold and Silver Prices"