Jan 29, 2019
GoldVu's Interview by Radio Sputnik about Venezuela's Gold Withheld by the Bank of England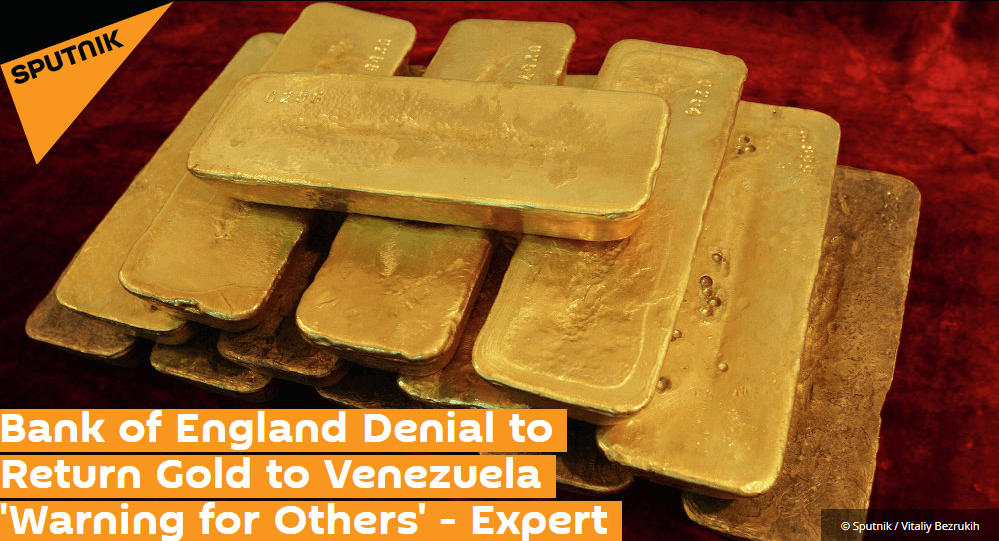 The announcement by the Bank of England that it will withhold Venezuela's gold after President Maduro had asked to be repatriated back to the country, surprised many.
As a custodian of sovereign gold for many nations, this act by the Bank of England will no doubt create a level of concern for countries trusting them with what is their emergency monetary reserve of last resort.
Sputnik News and Radio has once again reached out to me to discuss with me in a live interview about the subject and to determine the potential ramifications of what has transpired to both Venezuela and the Bank of England.
This is the link to the latest Sputnik Article and Podcast instalment, I hope you enjoy it.
Yours faithfully,
Managing Director of GoldVu
Continue reading "GoldVu's Interview by Radio Sputnik about Venezuela's Gold Withheld by the Bank of England"