James Gibson
Our Sage on Banking, Finance and Geopolitics

My Little Piece of History
My background is in international banking.
I joined HSBC Group in 1970 and started my career as a Trainee International Officer. A few months later with training completed, I was bundled onto a plane to my first posting in Bahrain as a fully-fledged HSBC International Officer.
Racking up 25 years in the Middle East and another 18 months in Hong Kong, my international banking career has seen me through 14 postings in 10 countries, 3 coups & 3 wars.
During this time, I held a wide range of positions including Head of Corporate Bank Eastern Province Saudi Arabia, Area General Manager Western Province Saudi Arabia, and eventually retired from HSBC Holdings in 1996 as the Country CEO of Jordan and the West Bank.
In 1999, itchy feet led me to create one of the first purely online real estate agencies in SW France, specialising in châteaux, manoirs, maison de maitres, and other high-end properties.
So Why Get Involved With GoldVu?
After my retirement, I continued my interest in international finance, as well as developing a keen interest in geopolitics.
I became seriously involved in the precious metals sector in 1998 investing in both physical bullion as well PM mining shares. It has been an extraordinary roller-coaster ride, with exhilarating highs and very scary lows.
For the last 17 years I have endeavoured to provide family, friends and acquaintances with sound reasons for investing a percentage of their liquid assets in the precious metals sector.
When David came up with the concept of GoldVu, aimed at educating investors as to why they should incorporate precious metals within their investment portfolio and integrated that with the capability of enabling interested investors to then buy (and sell) physical bullion on-line, with seamless bullion storage in private, high security vaults, with a wide choice of geographical location, I was extremely happy and interested as to how I might assist.
David's concept is a far more effective way of trying to educate investors about the precious metals than my aforementioned efforts in that regard and I am extremely proud of what David has achieved in building the GoldVu business and website from scratch without needing to source any outside assistance!
I believe that my 45 years experience in international financial matters, both as an international banker, and as a private investor, coupled with my interest in geopolitics, has provided me with a clear understanding of the challenges, misconceptions, misinformation and pitfalls, that the average retail investor has to contend with, when endeavouring to safely navigate the increasingly volatile, and uncertain international financial markets.

Ongoing, I will not be involved in any management or operational aspect within GoldVu, but instead offer independent guidance on areas of international banking & finance. Also I will contribute articles which will cover a variety of international financial and geopolitical matters with the aim of helping you to gain a better understanding of the compelling case for investing a suitable percentage of your assets into physical gold and silver bullion.
My Latest Book: From West to East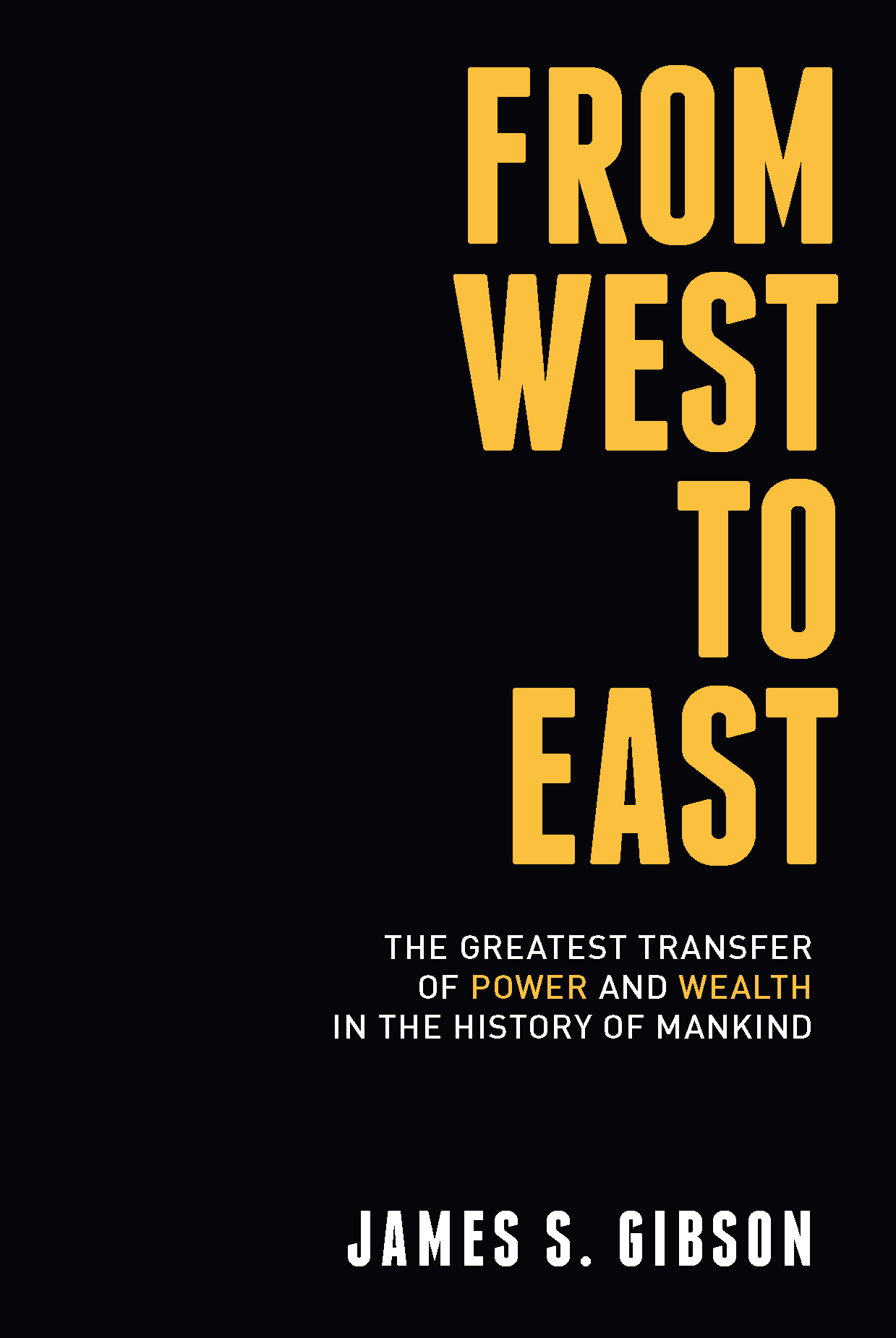 Buy on Amazon Now
Read the Prologue or go to the notes page.
I've been, and continue to be, happily married for over 40 years with 3 fantastic children (grown up), I am pleased to be able to provide support to my eldest son, David, in this very exciting family business.