Benefits of Using Our Gold Storage Facility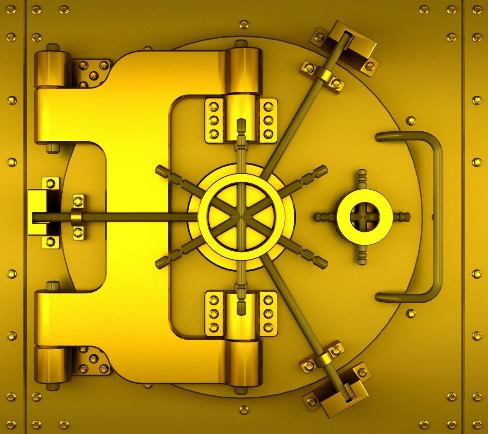 Contrary to the potential risks of keeping bullion at home, metals held in a dedicated gold storage facility allows you to relax in the knowledge that it's kept securely and is insured at all times to 100% of the value on any given day.
The vault you will use is private and sits within the LBMA chain of integrity. It has nothing to do with the banking system and is managed outside and independently of them. That separation from the banks and financial system is important as it ensures that your bullion will be unexposed to risks and remain untouched in the event of any banking / financial crises.
However, if you don't wish to use our vaulting service – no problem. At the time of placing your order, you can just select the 'For Delivery' option and your bars will be delivered straight to you.
Anyone is able to buy and store gold through our Legacy Gold partnership, as long as the country you reside is not blacklisted for business by the UK government. Also, standard KYC and AML procedures will be applied to all new account applications.
Gold stored outside the USA is not a reportable asset.
That gives you a degree of insulation should the United States Government decide that you shouldn't own it.
Visiting the Vault to Inspect Your Holdings
A common question people raise when discussing gold storage is "…but how do you know it is really there?"
We understand that there is no substitute for you actually being able to see, touch and pick up your own bullion, and many people think that can only be achieved if you kept it at home.
To address that, you are allowed to personally visit the vault so that you can see, inspect and audit your own specific bars. All you have to do is to send a request to the Legacy Gold staff to arrange your visit.
As Legacy Gold is all about low costs (and therefore low prices to you), the ability to visit the vault is only available for clients holding a minimum of 0.5 kilograms in order to keep the company's administrative and operating costs as low as possible.
Everyone, including if you only have 1 gram of gold stored, will get statements of their holdings. Furthermore the entire vault is also regularly audited by external auditors to the highest standards to ensure that everything is as it should be.
Chain of Integrity is Maintained
The term 'Chain of Integrity' relates to an enclosed gold storage system that meets minimum security standards that guarantees that your gold is genuine and not fake or tampered with in anyway.
That guarantee is an important part of the precious metals markets because it allows bullion to be bought and sold without there being any question mark over the integrity of the content of the bars or coins.
Where gold bullion (or silver and other precious metals) are removed from this system, such as holding it at home, then the guarantee has been broken.
Breaking the Chain of Integrity affects the price of the product and speed at which it can be sold due to the presence of risk that the product has somehow been tampered with (even if you know otherwise).
So if you want to always get the best buy and sell prices, then it's always best to keep your holdings in secure gold storage.