How Simple Is It to Buy Platinum?
After you create a bullion account with GoldVu, all you need to do to find the best priced bullion on our global markets is:
Sort by location and platinum (you can scroll down the metals list instead)
Choose the platinum product you want
Click on the box sying 'Best Product Price' and this will take you to the market with the cheapest 1 kg platinum product
Buy the bar(s) and choose to have it stored or delivered to you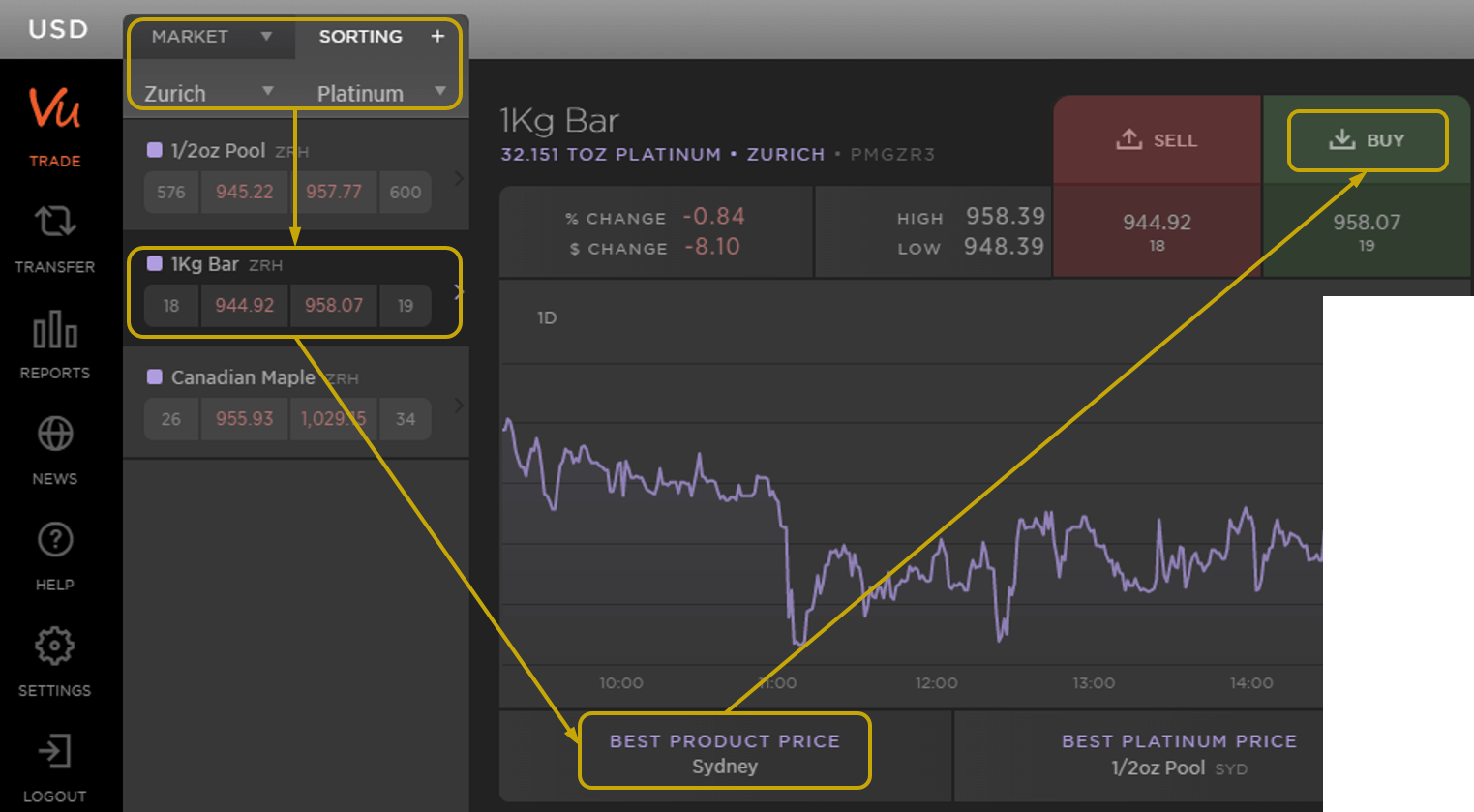 Is There Any Easier Way?
Probably not. Do you know of an easier way to search 7 physical wholesale precious metals markets worldwide to find and buy the cheapest bar of platinum?
Your dealer will only usually access their own national market for the physical bullion you buy, so how are you possibly meant to get the best prices?
GoldVu gives you direct access to the biggest international markets allowing you to instantly search worldwide for pretty much the best wholesale prices globally.