Why Gold Price per Gram?
For any given weighting metric, gold bullion has a high monetary value when contrasted to other assets which can sometimes make it difficult the average investor to manage if they have limited funds.
It can be much easier to track, calculate, buy and sell in grams then in larger units such as kilograms or the traditional troy ounce.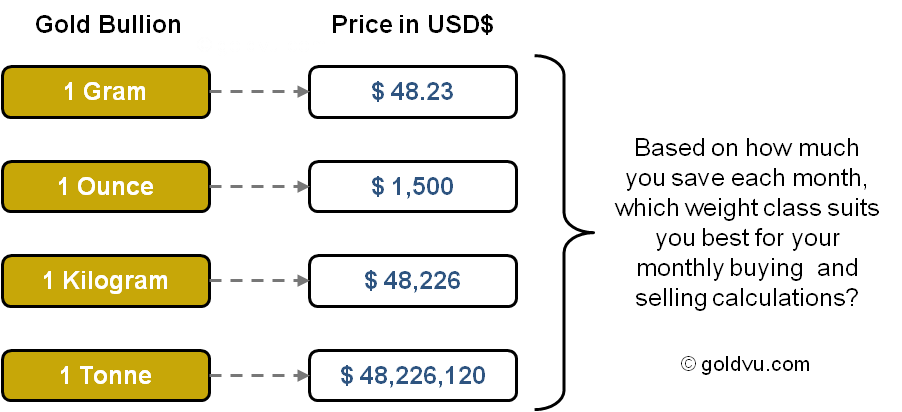 ---
For those that are more used to using ounces or wish to convert ounces to grams, the number of grams to a troy ounce is:
31.1034768 grams = 1 troy ounce

So using the figure in the above diagram of USD$ 1,500 per ounce to calculate the gold price per gram you do the following calculation: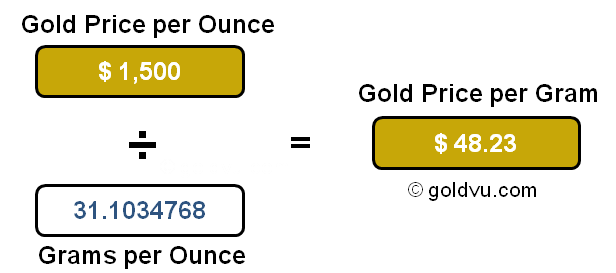 To get the gold price per kilogram just multiply the price per gram by 1000.