Why Buy Gold Bullion?
Less than 1% of US citizens have invested into the physical Metal of Kings

Many individuals and businesses would rather keep their savings in fiat (unbacked) currencies that have a historically short lifespan averaging 40 years. The US Dollar fiat version is now 47 years and counting.
Over 600 fiat currencies have been created over the last 5000 years and all have failed. Upon failure, the countries reverted back to using physical money such as gold and silver, both of which have a perfect track record as a safe monetary asset. So why delay using your savings to buy gold bullion?

As an asset there is little that has the simplicity of physical precious metals, and yet it is something too many people try to over-complicate. You buy gold bullion, store it and let it do what it does best: Preserve Your Wealth.
Central Banks own it for that very same reason...the protection of the nation's wealth. So why don't you do what they do and effectively become your own Central Bank? It's easy to do and it just takes a few steps.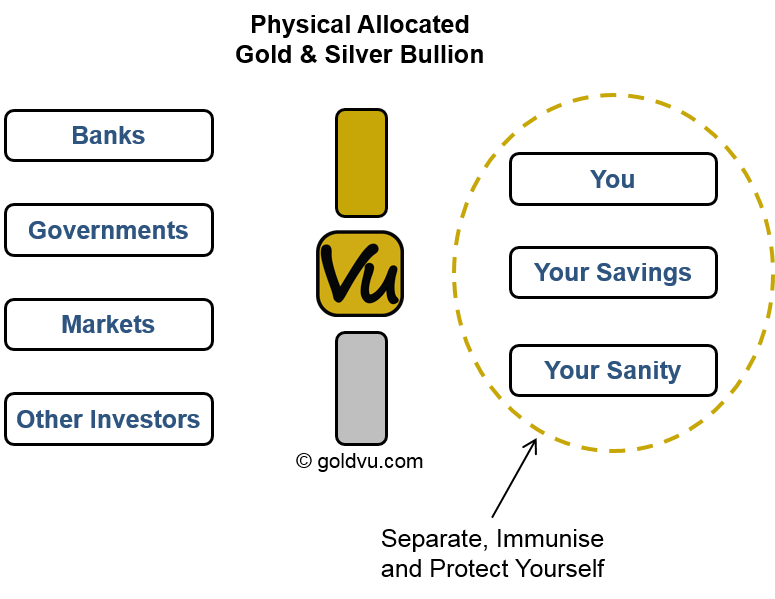 Make the effort to quietly change the future for You & Your Family for years to come
What the banks and financial industry do, is to try to divert your money into something that resembles gold bullion but it really isn't. They do this to get their hands on your cash and give you nothing real in return. This can be seen with Gold ETF Funds.