Information About the 1oz Chinese Gold Panda Coins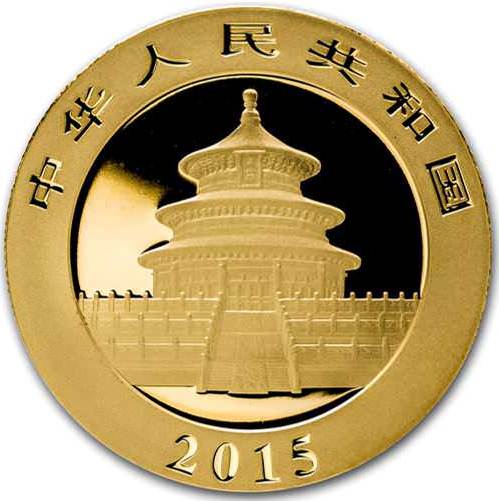 The obverse of the coin features an image of the Temple of Harvest in Beijing. The image shown here is the design from the year 2000 onwards. It carries the inscriptions:
中华人民共和国 , which means People's Republic of China (and if you can manage, it's pronounced - Zhonghua Renmin Gongheguo)
The date the coin was minted
The Chinese Panda gold coins were first minted for circulation in 1982 and they are produced by several different mints throughout China. The four largest mints for these 1oz gold coins are: Beijing, Shenzhen, Shanghai and Shenyang.
Pandas are minted in the following denominations: 1oz, 1/2oz, 1/4oz, 1/10oz and 1/20oz. Our wholesale markets currently have the 1 ounce Chinese Panda gold coins for sale.
The coin's panda design changes each year (except for the years 2001 & 2002), but the theme stays the same. 2001 saw a change in the denomination of the 1 ounce coin from 100 Yuan to 500 Yuan and the obverse of the coin has so far only had 3 different designs but they are all of the same location; the Temple of Heaven, located in Beijing.
Our main bullion page lists all of our wholesale gold, silver and platinum bullion bar products that you can trade.